Written by Christina Beningfield, English, Class of 2018
Ask any UP junior about their summer plans and the majority will mention an internship; searching for them, meeting with employers, scheduling appointments at the Career Center to wrap their minds around the idea of internships. Everyone wants one, but why?
It seems like internships are a new concept; most of our parents didn't have them, as vocational and technical schools were more prominent and taught skills that transitioned directly into the field. Now, with the job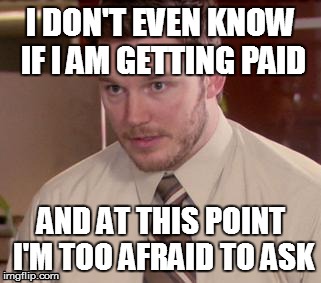 market inundated with 22-year-olds that have Bachelor's degrees in things like Marketing, English or Political Science, employers search for those that stand out. Students who are published with faculty's research, who volunteered abroad, who founded a non-profit. We see the articles and the videos of 16-year-old entrepreneurs inventing knick-knacks that earn millions, six figure revenues before they're 20. Meanwhile, as a 22-year-old college senior, I barely
make enough across three jobs to afford a tank of gas for the car I'm borrowing from my parents.
This is where internships come into play. We all can't invent a product or design an app, but we can kick-start our careers by test driving the industry via internship. According to the National Association of Colleges and Employers, or NACE, employers are looking for specific competencies that potential employees can bring to the table. These include:
Leadership
Verbal Communication
Interpersonal Abilities
Organization/Flexibility
Global Engagement
Teamwork
Technology Awareness
Critical Thinking
While some of these competencies can be learned in the classroom, real world experience is critical in solidifying your ability to be a beneficial employee. Sure, we're analyzing text and thinking critically when it comes to solving equations or writing an essay, but transferring those skills into creating a budget report or presenting essential information in an engaging way is inherently different. We learn how to do this when we have an internship. Hands on learning.
We stand out by showing employers that we can handle the work. We've done it before, check out this sweet, sweet internship experience. So now we know why we need an internship, but how do we get one? Check out this post from last year for some tips!