Written by Christina B, English '18
updated 3/4/19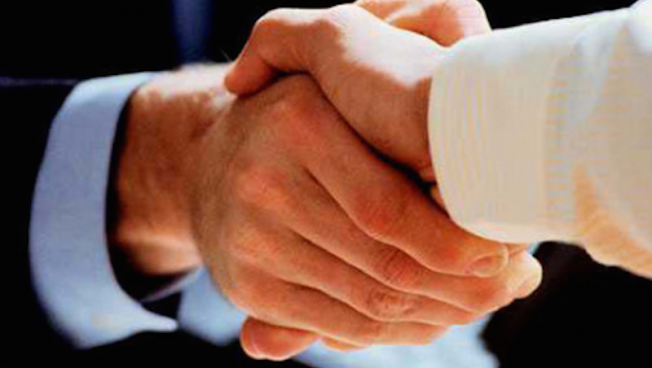 If you're thinking about attending a Career Fair this year, but aren't sure exactly how to make the most of the experience – you've come to the right place! Sit back,  relax and peruse these key tips provided by our very own counselor, Max. Whether you're attending the UP Spring Job Fair or another event on campus or in the community, make sure you come prepared!
View the list of attending organizations and research your top picks in preparation for conversation

What kind of disciplines are they looking for or what opportunities are they offering?
What is their mission? Finding a place that fits you is an important part of making your mark on an organization
Download the app CareerFair Plus for the First Avenue Career Fair and all organizations will be listed!

Introduce yourself. Very rarely do we have to introduce ourselves to new people in this kind of setting. Start easy: name, major, and keep that eye contact.

QUICK TIP: Do not talk to your first choice right away. Get in the rhythm of introducing yourself. Talk to the navy, law enforcement etc., warm up, get the rhythm of introducing yourself.

Dress professionally. See here for a blog on professional attire!

Try to leave your backpack in a safe place so you can appear strictly professional.

Bring a portfolio. What's inside? 10+ copies of resumes, maybe you have a business card, a notebook, pen.
Develop concrete questions

What are the skills someone can expect to develop in this industry?
What is the path of promotion?
Can you describe the projects previous interns have worked on?
What is your hiring timeline?

We get out in May, so that's a full month before Oregon state schools if you hire me!

Don't ask what that company does, that communicates that you haven't looked them up!

If you've been to a previous fair, be familiar. "It's great to see you, I know you always come to this event, we connected last year."
Get their business card, a physical piece of contact info that you can follow up with. Ask about how and when is best to follow up, thank them for their time, and write important info down on the back of their card immediately.

This info can look like "We're hiring in June. Apply online, mention John."
Less than 25% of interactions are followed up with, and it's such an easy way to stand out. A simple email or voicemail thanking someone for speaking with you can open many opportunities for future contact, or at least separate you from the crowd as someone truly invested in being hired.
So to recap: Research, interact, get the card, follow up.
And remember, if you need a breather, these fairs are long. You can take a break, eat some snacks, and then get right back to paving your career path. Good luck Pilots!!!